Tea Parlor
Come join us for a leisurely lunch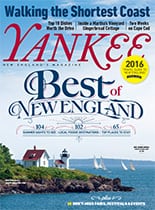 The Silver Fountain Inn is now serving lunch daily Monday through Saturday opening at 11:30am & seating until 3pm (please see our closings for private functions and special menu days listed below – December is Victorian Christmas Tea Only, please see the box below). Our Menu offerings change monthly and offer a wide range of variety and choices. You may choose from our simple luncheon fare like sandwiches, quiche, soup and salads to the fancy "Duchess" which is our 3-tiered platter of tea sandwiches, scone and desserts. We do have Gluten Free options as well – please allow a 24 hour notice for optimal choices!
As seating is limited, reservations are preferred to allow for optimal service and selections. Please do so by calling 603-750-4200 or by reserving directly through our website through Open Table using the button below.  Please see more pictures of our elegant Tea Room in our Gallery.

We are the perfect venue for wedding and baby showers, birthday parties, and anniversary celebrations. In addition, meet here for business and pleasure luncheons or just getting together with a couple friends and enjoying lunch in our elegant setting. Please feel free to dress either casual or fancy with hats and boas!
Look for our special events and themed luncheons from Victorian, Downton Abbey Inspired, Speak Easy, 1950s Sock Hop, Roaring 20s, and Lawn Soirees. Please be advised that our regular monthly menu may not be available on special event days. Please also see our "Events & Functions" tab for our upcoming Themed Dinner Theaters and Murder Mystery Weekends!
We were recently featured on NH Chronicle, see our live clip here!
We also have gift items available from local talented artisans to include sea glass jewelry, Stonewall Kitchen jams, fairy headbands and houses, tea wallets, cozies. Another favorite is 18" doll clothes that fit American Girl and Bitty Baby dolls plus new to our list is the full series of Tea Shop Mystery books. We also have a selection of tea pots and all our loose leaf teas plus gift certificates are also available to buy for you to enjoy at home. Christmas ornaments and our own published history of the inn are now available as well. Feel free to either stop by or Order Online!
Please let us know at least 24 hrs in advance of allergies or dietary restrictions. Be sure to "like" us on Facebook to see our daily/weekly specials! Finally, Please be advised we are closed on Sundays and for holidays or private events on  9/14 and 9/17. We are also closed on Tuesday, November 12th. 
Upcoming Tea Events

 Victorian Christmas Tea
Christmas Tea  –  We will be celebrating the holiday the entire month of December!!! We are offering a limited menu this month to accommodate all the special luncheons and get together's whether large or small. We will be featuring our 3-tiered "The Duchess" for adults and "The Bumblebee" for our younger guests. Sit and enjoy our beautiful inn all decorated in holiday splendor while perusing our extensive tea list to include special holiday blends. The first course will start with our Carrot Apple Soup, followed by a Ham, Harvarti & Pear Croissant, Cranberry Feta Pinwheel and a Potato, Leek & Rosemary Tart on the bottom tier. The middle tier will offer a Cranberry Pistachio & Orange Scone with fresh homemade Devonshire cream and Lemon Curd or Jam if you prefer. Four delectable desserts await you on the top tier – Petite Four, Sugar Plum Cream Cheese Cookie, Orange Cream Tartlet and Red Velvet Brownie. We will also have instrumental and holiday music playing on select dates to include a harpist or violinist – click here for the schedule. Our regular menu offerings will not be available this month. Pricing is $30pp for adults and $15pp for children under 12, make your reservation by clicking the button "Tea Parlor Reservation" or call us at directly at 603-750-4200!
Please click here for our musician schedule.
Our regular menu is not available this month!

Silver Fountain Inn & Tea Parlor – Reviews
I had such a wonderful experience here yesterday. I came in for afternoon tea with my mom and a few friends to celebrate my recent engagement! I don't know where to begin- the Inn and Parlor are beautiful and so elegantly decorated. I felt like I stepped back in time and was at Downton Abbey! I ordered the Orange tea and the Duchess lunch. The tea was outstanding- I love that I had my very own teapot that was so unique! The sandwiches were tasty, especially the veggie wrap. The scones were INCREDIBLE- and the lemon butter sauce was so delicious, I could have eaten it with a spoon! I also loved the biscotti and petit fours. Truly a lovely experience and I already want to go back!