TripAdvisor Awards Silver Fountain Inn with Certificate of Excellence
As once of the best hotels in Dover NH and the entire Seacoast area, we are honored to receive the Certificate of Excellence distinction from Trip Advisor.
Book a room at our Dover NH Hotel and Bed & Breakfast – recently named a top NH Hotel by receiving TripAdvisor's "Certificate of Excellence!"
Here are some reviews from TripAdvisor of our hotel, as well as some photos.  Please click here to make a reservation.
Reviewed by kayjay326
Feb 11, 2018
I can't say how amazed we were at the selection of teas and how accommodating and welcoming the owners and staff were to our party of 15 . We had an amazing time at this amazing inn and the luncheon was fabulous. It was so quaint ..we all want to go back and some are even going to book overnights ! The staff are the nicest friendliest you could ask f
or . Love this little piece of Dover .
Reviewed by Donna W
Nov 15, 2017
We love it here. Lunch in the Tea Parlor is fabulous. We always look forward to the new monthly menu. (They offer gluten free items too if you let them know in advance). We attended our first Murder Mystery Dinner and booked a room for the night. We had a great time. Jim and Pam are exceptional hosts. It's the small details like tea, small sweets, robes in the rooms, etc. that make it feel like home.We can't wait to do it again!
Reviewed by Shawn S
Nov 12, 2017
Spent a Murder Mystery Weekend at the Silver Fountain Inn from 11/10-11/12. We had such a fun and exciting time! We met some great people including the owners of the Inn, Jim and Pam. Jim and Pam made you feel so at home! The Inn is beautiful! A beautiful Victorian home! The rooms are all different and have their own personality. The room are kept very clean! The Murder Mystery was so much fun! My face hurts from all the laughter! Everyone really got into their character! The food at the Inn is amazing! We will definitely be back to this Inn!!!
Reviewed by Shantel S
Nov 5, 2017
Jim and Pam were excellent hosts. We came for a murder mystery weekend, which was a lot of fun! We'll definitely be back. The "Chamber" room was very large with a huge bathroom. The private entrance with private porch was adorable. The entire B&B has gorgeous, Victorian decor and the breakfast is not to be missed. The location is great for walking into town. Dover is very cute and there are plenty of great restaurants and places to shop. We especially loved the 7th Settlement Brewery and the Thirsty Moose.
Reviewed by chiefrbpc
Sep 24, 2017
Six of us gals went for a wonderful luncheon and tea this past week. What a fabulous place. This is the perfect place to take a granddaughter and share the idea of a real tea party. The luncheon menu was fabulous and we all choose a different menu item. Everything made right there. We then had tour of the Inn and it's rooms. Lovely and would be a great place for a group of ladies. They even have etiquette lessons. What a nice idea.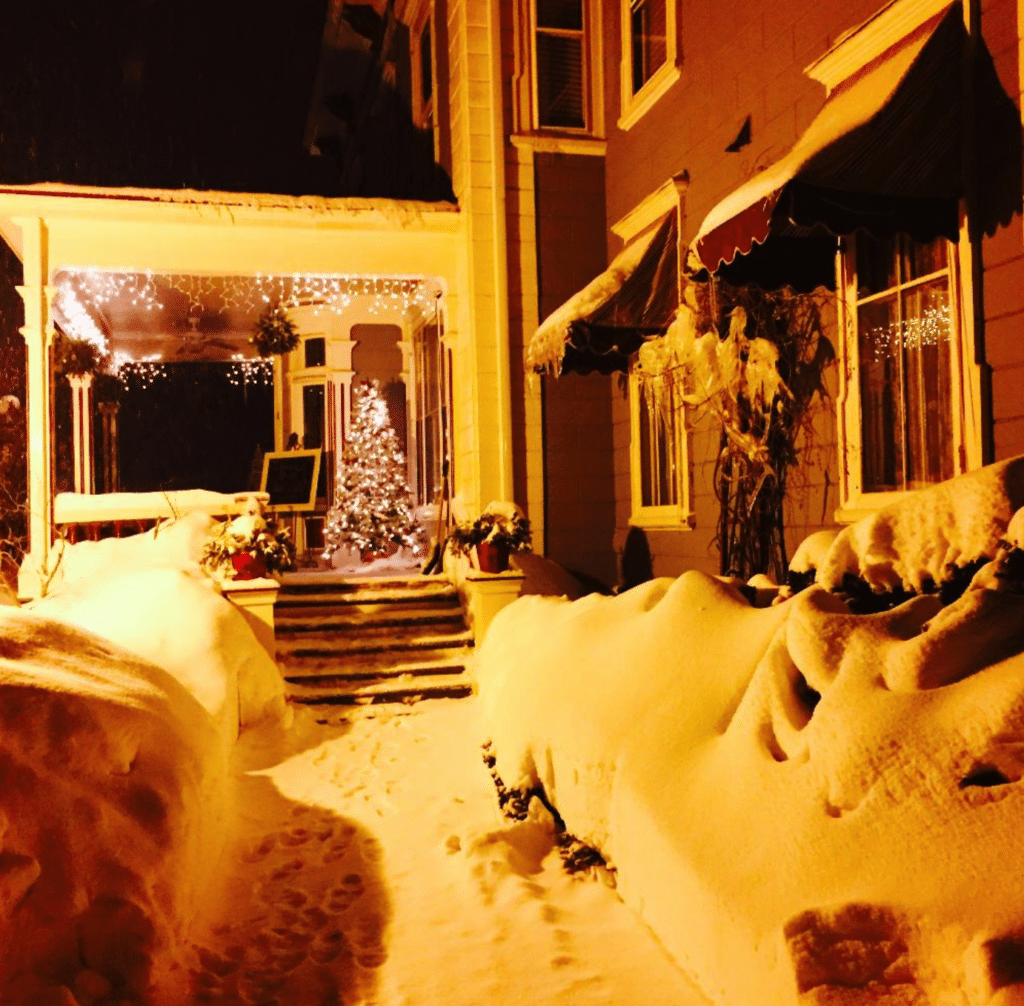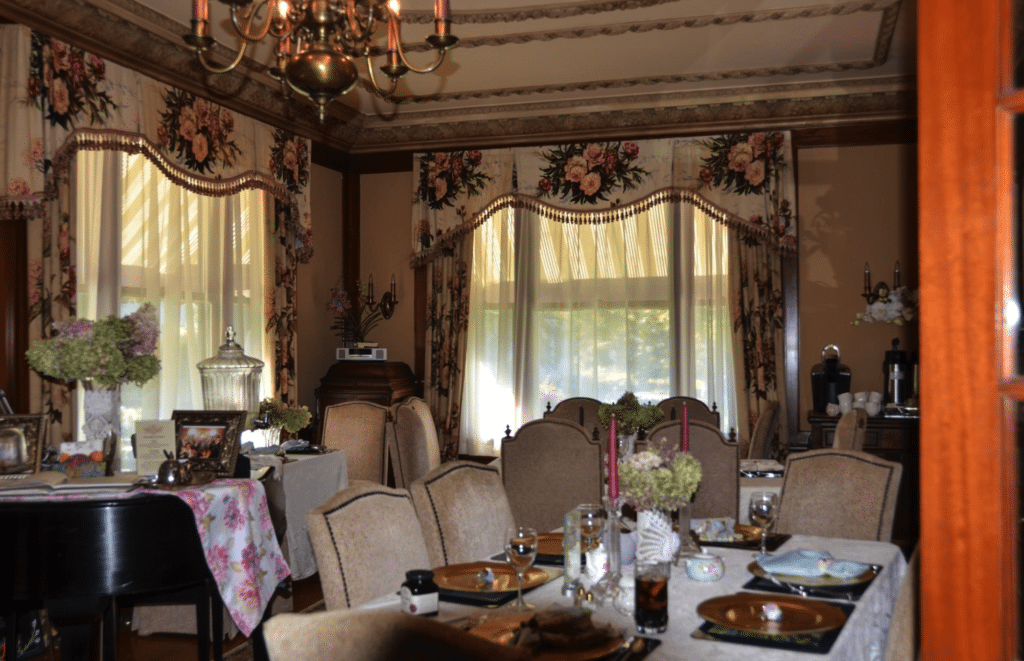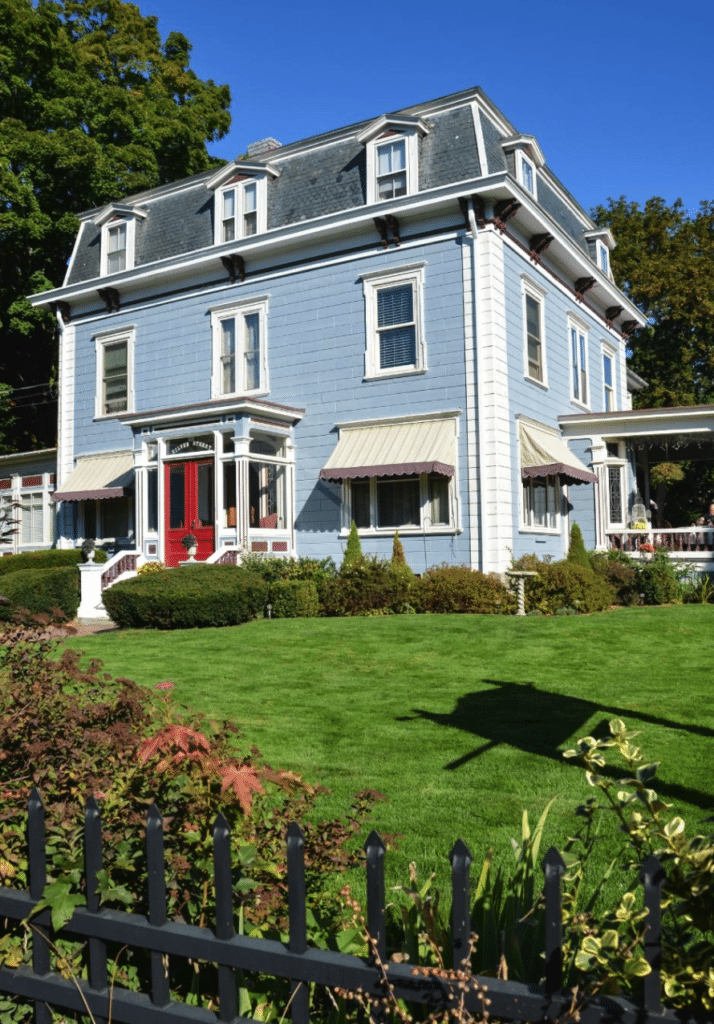 Call Us Today to Book Your Relaxing Experience at the Silver Fountain Inn (603) 750-4200
Call us today at (603) 750-4200 or click here to make reservations.