Extras & Add-On Services
The perfect way to enhance your stay.........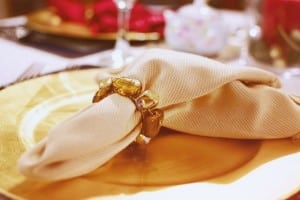 Please note that some of these Extras & Add-on Services require advanced notification and may not always be available unless prearranged. Thank you for your understanding as we will make every attempt to tailor to your specific needs and make your stay special.
Bedside Bouquet: $varies to your request
A wonderful way to let someone know you care and to beautify your stay. When reserving your room just select the specific flowers and a private message in notes – we'll take care of the rest! 24 hour notice recommended.
Rose Petals: $20.00
For an extra romantic touch we'll spread rose petals throughout your room ready upon arrival 
Fine Chocolates : $25.00
Fine chocolates for an additional romantic touch.
Champagne or Wine: $30.00
A perfect complement to a romantic getaway. Order champagne, red or white wine which will be waiting upon your arrival. Please specify in notes and approximate arrival time so we can have it properly chilled and ready in your room.
Early Check-In 1:00 pm – 3:00 pm: $20.00
Need extra time? As schedules and availability allow, we are pleased to have our guests relax and enjoy our inn before their normal 3 pm check-in time.
Late Check-out 11:00 am – 1:00 pm: $20.00
Want to sleep in? As schedules and availability allow, we are pleased to have our guests extend their stay beyond our normal 11 am check-out time.
Luxurious Monogrammed Robes $60.00
Wrap yourself up in one of our luxurious SFI monogrammed robes while you're here, then take that feeling home with you along with your memories of our beautiful inn.
Did you know that the Silver Fountain Inn is now serving lunch daily Monday through Saturday 11:30 am-3:00 pm (unless we have a private function scheduled for that day) and registered guests receive 10% off. Our menu offers a wide range of choices from simple luncheon fare to the fancy "Duchess" which is our 3-tiered platter consisting of tea sandwiches, scone and desserts. Order ahead of time to take with you whether its a day at the beach or a picnic. As seating is limited, reservations are preferred to allow for optimal service and selections, you may do so by calling 603-750-4200 or by reserving directly through our website through Open Table (outdoor seating available weather permitting).
We are the perfect venue for wedding and baby showers, birthday parties, anniversary celebrations, business and pleasure luncheons or just getting together with a couple friends and enjoying lunch in our elegant setting. Please feel free to dress either casual or fancy with hats and boas! Look for our special events and themed luncheons from Victorian, Downton Abbey Inspired, Speak Easy, 1950s Sock Hop, Roaring 20s, and Lawn Soirees. Please also see our "Events" tab for our upcoming Themed Dinner Theaters and Murder Mystery Weekends!
We also sell our teapots, scone mixes and teas, plus other retail items from local craftsmen in our bookcases.