About Us
Our mission is to pamper you in a comfortable home like setting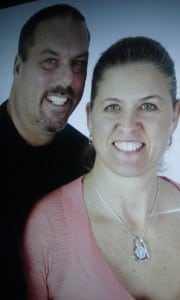 Of all the Dover NH hotels, there is perhaps none with more history than The Silver Fountain Inn.  The Silver Fountain Inn was created by Susan Chang in 2006 and it is our hope to carry on her legacy in addition to fulfilling our own dreams of providing an elegant yet comfortable place for guests looking for something beyond the typical hotel. Furthermore, it is our goal to become an integral part of the historic Dover community.
Our hotel proudly serves Dover, Durham, Portsmouth, Hampton, & Somersworth, New Hampshire, as well as Kittery, York and Ogunquit Maine. Only 6 miles from the UNH Durham NH campus. Also, minutes from Saint Thomas Aquinas, Kittery, Portsmouth Christian Academy, Tri-City Christian Academy & Berwick Academy in Berwick, M.E.
Innkeepers, Jim and Pam Pidgeon
"Better & Better & Better"
5 of 5 stars  – Review of Silver Fountain Inn, Dover, NH – TripAdvisor#UR229248549 I term this an Inn but, if it were a B&B, that could only stand for Better & Better. It is precisely the kind of place I enjoy: a meticulously maintained Victorian with updated facilities such as WiFi and very comfortable Queen and King-sized beds. There are eight rooms and while my wife and I only saw half that number, each possessed its own special character and charm. One even had a king-sized bed with a 'canopy'! The furnishings are also period pieces, and some are exceptionally beautiful and probably expensive.
Nonetheless, it is a very easy place to relax with a hostess (Pam) and host (Jim) who were friendly, congenial and easy to interact with. Indeed, I invaded the kitchen twice and was invariably welcomed with a "Come on in." Sometimes B&Bs present a Continental style breakfast with pastries and fruit. Most noteworthy, the Silver Fountain is decidedly American and the breakfast is, ahh …………………….. scrumptious in addition to several alternatives and every kind of breakfast meat.
They also had the inspiration to capitalize on the appearance of the house and periodically in the summer they host a Downton Abbey style 'Tea Soiree' wherein the hostess and staff dress appropriately and several actors assume the roles of half a dozen of the shows better known characters. We had to be in Maine the next day, or would have stayed for the upcoming 'tea'. Timing is everything. :-{ However, I have promised myself to return next summer with better timing! Finally, my advice is simple: Go. You will love it. Omen



Enjoy works from Local Artists
We are pleased to feature painted art works throughout our inn from a very talented local artist, Pete Dixon