Silver Fountain Inn | The best choice for hotels in Dover NH and the surrounding Seacoast area
If you're looking for hotels in Dover NH that allow you to rent the entire Inn for a weekend, Silver Fountain Inn is your ticket. Offering weekend long party packages, you and your group can have our entire Dover NH hotel and restaurant to yourself. Perfect for wedding parties, family reunions, holiday parties, company gatherings... you name it, we can do it.
See what Carol said on Yelp about her amazing stay at Silver Fountain Inn, when her daughter booked our entire Dover hotel for her weekend-long wedding party.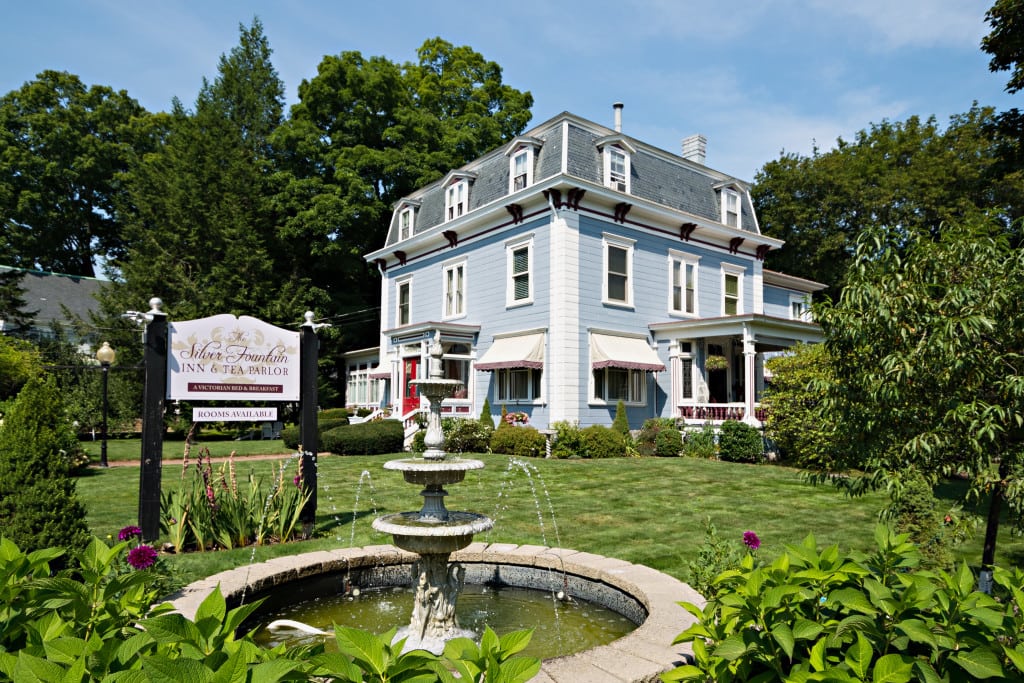 "We spent 2 nights at The Silver Fountain Inn, in a 3rd floor room, The Duke, that was beautifully furnished with a Queen carved mahogany bed, large dresser, comfortable sitting chair with an ottoman. The room was spacious. and elegant, with a private bathroom and shower.
The bed was wonderfully comfortable, with beautiful and soft bed linens. The bath towels were very plush and large, and there were 2 terrycloth bathrobes in the closet for our us, as well as an iron and small ironing board. Our family had booked all rooms at the Inn for my daughter's wedding, so we filled the building for the night.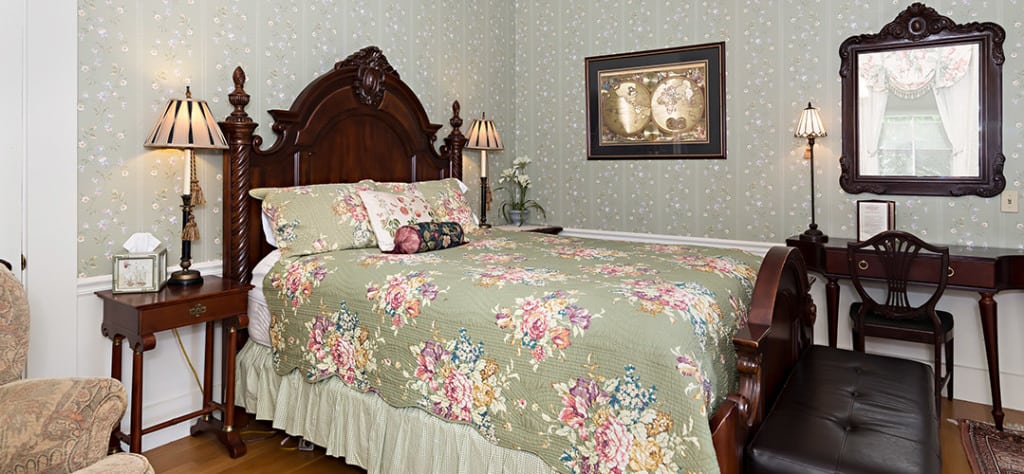 Pam and Jim were so hospitable, friendly, and just could not do enough to make us comfortable. Breakfast was delicious, and served in the elegant dining room with damask tablecloths, white china, and flowers on the table. Fresh OJ, tea, and coffee, and warm, just baked popovers to start!  Quiche Lorraine, Veggie egg scramble,  strawberry-banana belgian waffle, bacon, sausage.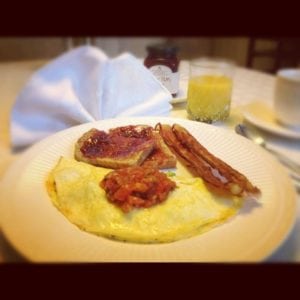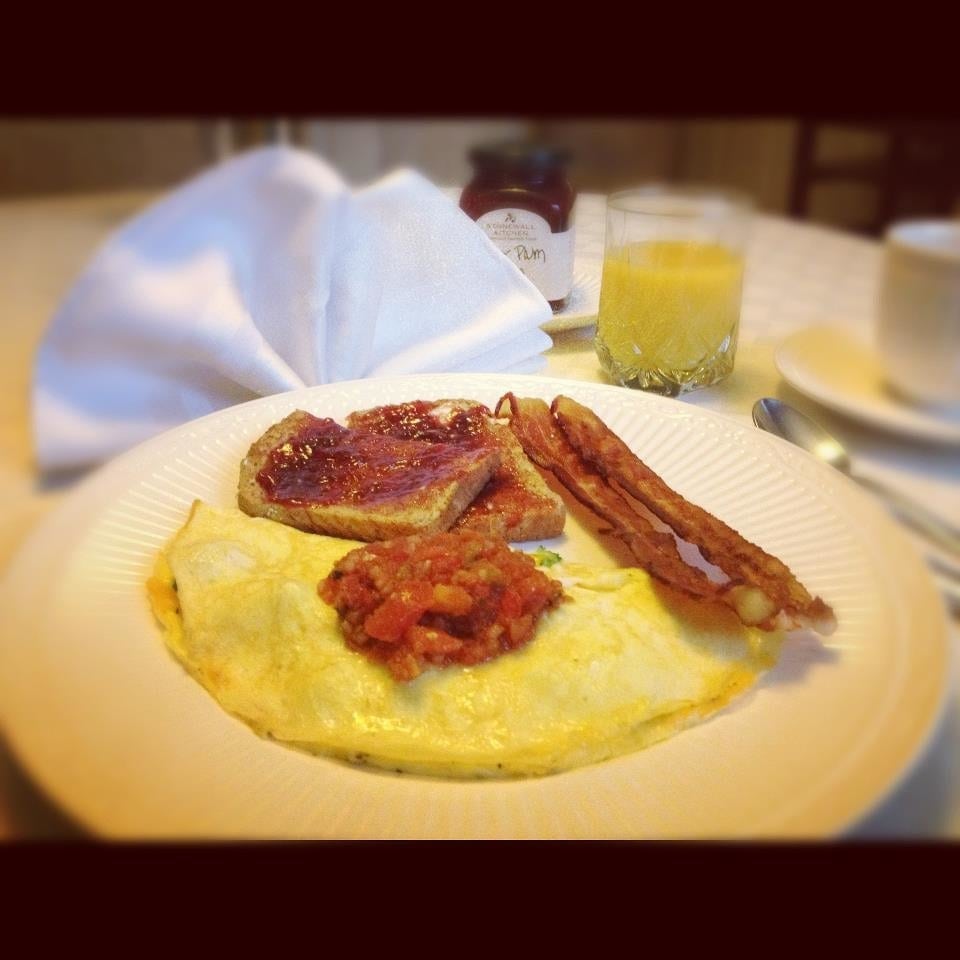 The night after the wedding our whole family stayed up talking in the living room with the fireplace lit, and Pam was there to offer fresh coffee or tea, and fresh chocolate chip cookies. She knew all 16 of us by name, and took genuine interest in how our day was. She was excited to hear about the wedding, and to see our photos. It felt like home, like a warm and loving home!
I would gladly stay at the Silver Fountain Inn again and again, and I will be happy to recommend it to all I know! This place is a real Gem!!!
Room Tip: each room is a little different but all are beautiful and spacious. This is an old Victorian house with Oriental carpeted stairs to get to rooms on the 2nd and 3rd floor. Some rooms have a pull out or trundle bed to accommodate 2-4 persons."
Call Us Today to Book Your Relaxing Experience at the Silver Fountain Inn (603) 750-4200
Call us today at (603) 750-4200 or click here to make reservations.